With the
Champions League
play off rounds just being drawn up, it seems as if Europe's most elite club competition is fast approaching us. However this year it looks as if some teams haven't read the script properly.
New teams have come out of the blue, most notably French champions
Montpellier
. They shocked the whole football world by managing to beat overwhelming favourites and the team bank rolled by a new wave of Arabian investors,
Paris St. Germain
as well as the normal favourites
Lyon.
Montpellier shocked the whole of Europe with their title win
A big club who has missed out on this notorious competition for a good few years is
Juventus.
They took Serie A by storm and finished the campaign undefeated, dethroning previous champions
AC Milan
in the way. With the ever impressive
Andrea Pirlo
pulling the strings in the midfield they dominated the league and finished runners up in the Coppa Italia.
Juventus celebrate after winning their 28th Scudetto
Another impressive side last year were
Borussia Mochengladbach
. Even though they haven't qualified as of now, I fully expect them to defeat Ukrainian opposition Dynamo Kiev over their two legs and join the competition for the first time since its change of name. Even though they only finished fourth in the Bundesliga, they provided great football with
Marco Reus
(who now plays for
Borussia Dortmund
) as well as a decent defence which toughness, thoroughness and sturdiness was epitomised by young German goalkeeper
Marc-Andre ter Stegen
& CB
Dante
. Although they might not provide much resistance in the way of the usual contenders they will be a breath of fresh air into a competition which is becoming a bit too predictable.
Macro Reus had a spectacular season with Mochengladbach
---------------------------------------------------------------------------------------------
The early favourites, as always are
FC Barcelona
. With their dynamic tika-taka style and possession orientated style, they are probably the hardest team to play against in Europe. However with a new coach at the helm, Tito Villanova, it will be interesting to see how they adapt to life without Pep Guardiola. With the little Argentine magician,
Leo Messi
, in their ranks they will always be in with a shot in any game. They desperately need a 'Plan B' as their pass, pass, pass style didn't cut through
deep defences, as shown against Chelsea last year.
Key Player - Lionel Messi
Last season - Semi finals.
Prediction - Semi final at the least
Despair as Messi & Co. are knocked out by Chelsea


Newly crowned Liga BBVA champions
Real Madrid
are on the hunt for that all elusive trophy which has evaded them for the best part of 10 years, as well as Jose Mourinho wanting to complete the clean sweep of all trophies he can get with Madrid. Spear headed with the worlds most expensive player,
Cristiano Ronaldo
, Madrid will be looking to make the final and make a serious impact in the competition this year. If they do go on and win the final in Wembley, could we see Jose Mourinho move on to pastures new after winning all that he can with Madrid?
Key Player - Cristiano Ronaldo
Last season - Semi finals
Prediction - Semi final at the least
Anguish as Ronaldo misses his penalty against Munich in the SF
Man Utd
became a laughing stock last year after failing to qualify with what looked the easiest group on paper. However they didn't and thus dropped into the second tier of European competition. This year they'll look to make up for lost time and having fully learned their lesson, I believe they'll go far.
Key Player - Wayne Rooney
Last year - Group stage
Prediction - Semi final at the least
Basel fans go crazy after knocking out runners up Man Utd
Current runners up of this competition
Bayern Munich
can call themselves unlucky not be called champions after dominating Chelsea in the final. It seemed that after they entered ET, They're main weakness seamed to be exposed. Their depth. Taking that into mind they have signed exciting Swiss winger
Xherdan Shaqiri
, defender
Dante
,
as well as Croatia's top goalscorer in Euro 2012
Mario Mandzukic
. They will seek revenge for their failed triumph in their own stadium last May.
Key Player - Bastian Schweinsteiger
Last year - Runners up
Prediction - Quarter finals with a shot at the semi final
Schweinsteiger on duty with Germany at Euro 2012
Arsenal
always seem to get the toughest draw possible. They've played Barcelona twice as well as AC Milan in the last three competitions. They have made some strong additions to the club and will be looking to go one or even two times better than they did last time, depending on whether they get the luck of the draw...
Key player - Robin van Persie
Last year - Last 16
Prediction - Quarter finals with a shot at the semi final
Arsenal captain Robin van Persie
Chelsea are somehow the champions of Europe. They had shaky start in the qualifying rounds against Napoli but made it through and then defended for their lives as well as having 'Lady Luck' on their side for both ties against Barcelona and in the final where they played Bayern Munich. With the departure of their talismanic forward Didier Drogaba, the ST position is for Fernando Torres' taking. Bringing in creative players over the summer such as Eden Hazard and Oscar, I can see them scoring a lot of goals only if Torres replicates his form as of when he played for Liverpool at the beginning of his career in England.
Key Player - Juan Mata
Last year - Champions
Prediction - Quarter finals with a shot at the semi final
Juan Mata celebrating his goal vs Italy in the Final of Euro 2012
Manchester City made their debut in this competition last year and suffered the same fate as their rivals across the town did and were eliminated in the group stage. It was hard to pin-point exactly what went wrong. Was it the lack of European experience? The managerial tactics? We don't know. But I expect them to do much better than last year.
Key Player - David Silva
Last year - Group stage
Prediction - Quarters at the least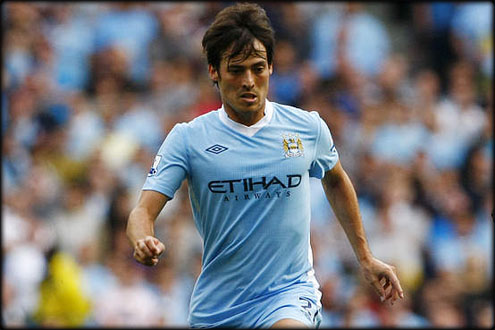 City's main creator
After successfully defending their Bundesliga crown last year, Borussia Dortmund are fast becoming one of the most watched and feared teams in Europe thanks to their high attacking work rate and slick goal scoring style epitomised by last years star players Shinji Kagawa, who earned a move to Man Utd, and Robert Lewandowski. They suffered the same fate as Man City last season and got knocked out in the group stage whilst finishing bottom of their group. Their lack of top competition experience was probably their main reason as to why they were knocked out so early, but I expect them to provide better competition than last year, and make it past the group stage.
Key player - Mats Hummels
Last year - Group stage
Prediction - Last 16/Quarter finals
Dortmund captain Mats Hummels
After their unlikely Champions League triumph in 2004, the one down side which came about was that no one would ever take FC Porto lightly again. Since that magical evening, they have failed to make the semi finals since then and I believe it will stay that way this year.
Key player - Hulk
Last year - Group stage
Prediction - Last 16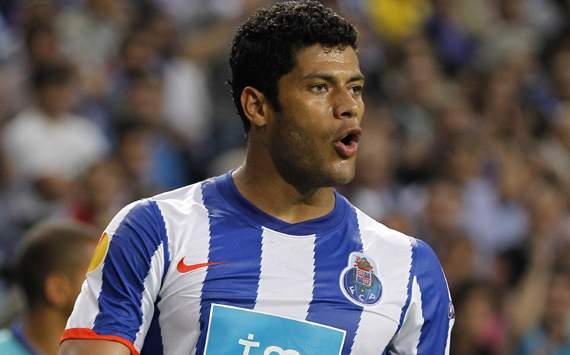 Porto's main attacking threat, Hulk
Having lost their two best players during the course of this summer, AC Milan will have a tough task ahead of them if they wish to win this competition. Without one of the best defenders in the world, Thiago Silva, and the most egotistical player in the modern game, Zlatan Ibrahimovic, they'll lack the final cutting edge of quality they had last year.
Key player - Kevin Prince Boateng
Last year - Quarter final
Prediction - Last 16
If injury free, KP Boateng is one of Europe's best attacking midfielders.
Zlatan Ibrahimovic, Thiago Silva, Lucas Moura and Eziquiel Lavezzi. Just a few of the names Paris St. Germain have brought in this summer. They should have the quality to dominate and win Ligue Un and do very well in the Champions League. The only stumbling block I can see is that if they don't gel quickly and start the season really slowly and thus tarnishing their chance of doing well in the CL.
Key player - Zlatan Ibrahimovic
Last year - N/A
Prediction - Quarter final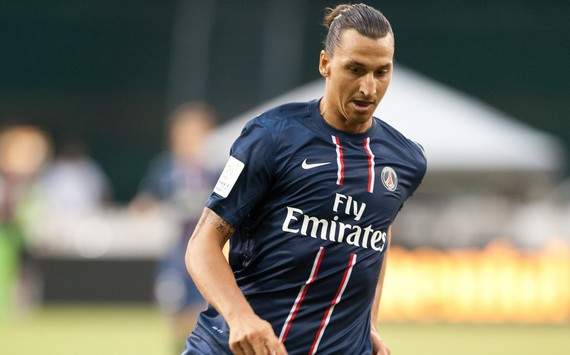 PSG new boy Zlatan Ibrahimovic




---------------------------------------------------------------------------------------------
Key info
Matchday 1 - 18/19 September
Matchday 2 - 2/3 October
Matchday 3 - 23/24 October
Matchday 4 - 6/7 November
Matchday 5 - 20/21 November
Matchday 6 - 4/5 December
Last 16 (I) - 12/13 & 19/20 Feburary
Last 16 (II) - 5/6 & 12/13 March
Quarter final (I) - 2/3 April
Quarter final (II) - 9/10 April
Semi final (I) - 23/24 April
Semi final (II) - 30/1 April & May
Final - 25th May
Venue for final - Wembley Stadium
Venue for the final